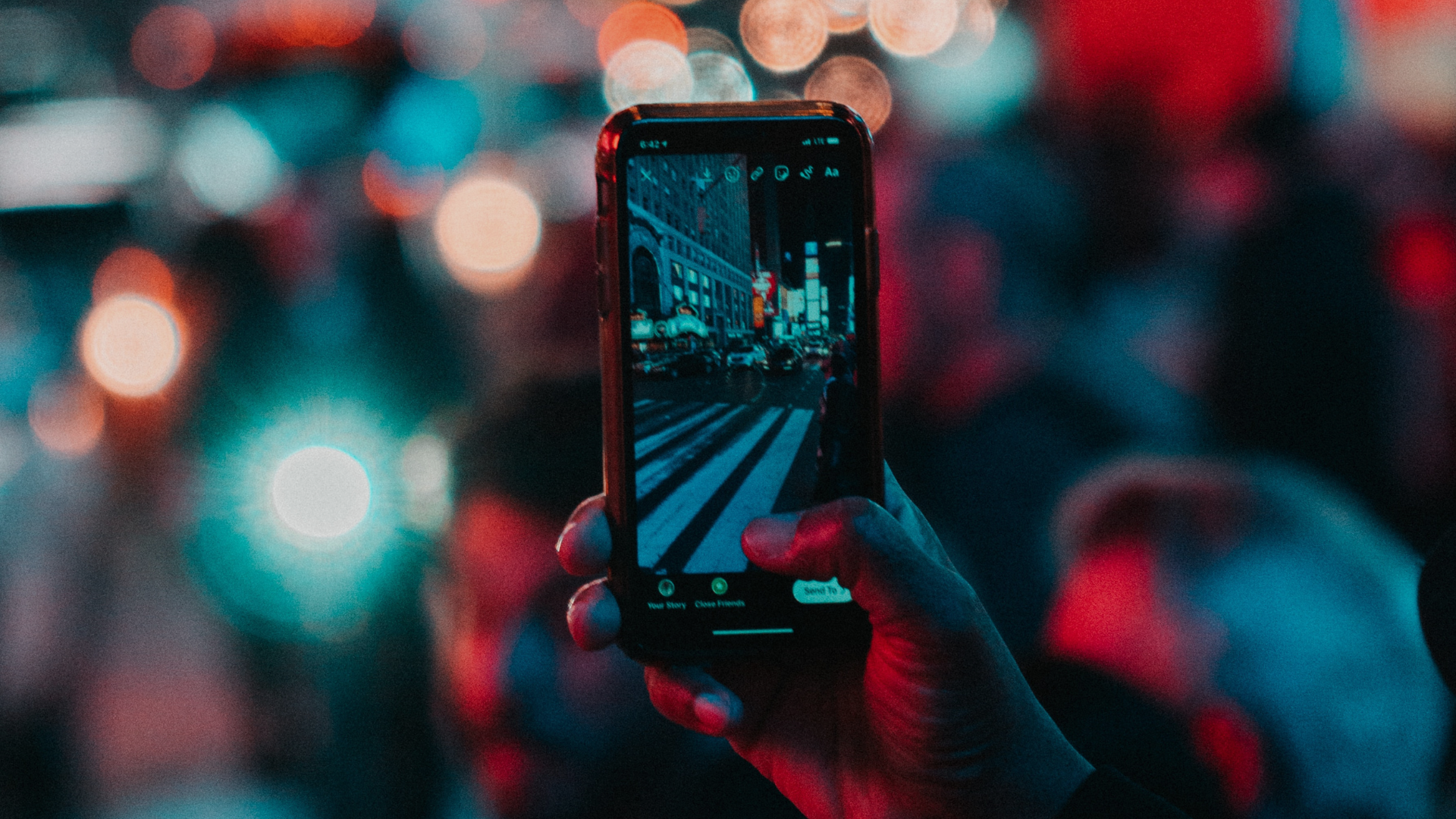 Instagram Stories 101: How To Create Compelling & Exciting Instagram Stories
Return to the blog
Instagram Stories; the key to leaving a lasting impression on an audience. They have the potential to be a powerhouse for a brand or a creator's engagement on the platform and are an easy tool to utilize to connect with your audience. They have immersive formats and interactive features that allow unique opportunities to strengthen a social media marketing strategy. 
Let's explore how crafting creative and compelling Instagram Stories while appeasing the algorithm can kick off your journey to success on the platform. 
1. Utilize Location Tags
Discoverability on Instagram has been made simple with the ability to use location tags. Location tags bring your content forward to locals or tourists looking for a product, business, or service in that specific area. Plus, it makes finding you a breeze and encourages activity from a wider audience, boosting engagement. 
Instagram's Explore page targets users using an algorithm specific to their interests in location, topics, creators and various other niche forms of activity. When using location tags on your Story you expand exposure to audiences who are interested in the specifics of what you are promoting or sharing online. The best part? You have the potential to tap into a niche demographic that can ultimately improve your overall marketing efforts while being able to collect data and analyze both your audience and their location.
To add a location tag to your story, simply click the "Sticker Icon" on the upper right, select the "Location" sticker, and browse for your desired destination in the search bar. 
2. Go Live on Instagram Stories
Harness the power of Instagram Live to connect with your audience in real-time. Instagram Live is an all-access pass to generating a sense of exclusivity amongst your audience. It is a way for your viewers to connect with you or your brand on a more personal level–like face-timing with your friends. 
The magic of going Live is it earns you valuable algorithm brownie points. There are endless ways to take advantage of the platform tools to strengthen your strategy while producing multi-format content. Here are a few things you can do and share on Live:
Host Q&A sessions where you can answer questions 
Give your audience a behind-the-scenes
Conduct interviews or live podcasts
Share your expertise through tutorials and demos
Showcase talent with live performances 
If you're a beauty influencer or brand, host live GRWM segments 
3. Instagram Stories Highlights: Organize and Delight
Maximize the longevity and impact of your Instagram Stories by curating your best moments into Highlights. Instagram Highlights is a collection of your Stories that can be permanently featured on your profile. Stories can only be enjoyed by your audience for 24 hours, but adding them to Story Highlights allows your audience to view your content past the time limit.
Highlights appear directly below your bio, making them one of the first things a new follower will notice when they click on your profile. This gives you a more immense opportunity to get people to stop and stare while having your content viewed by as many eyes as possible. Highlights create a captivating journey through your profile. 
Leverage Instagram Highlights by:
Grouping related stories under specific themes or topics to make it easier for your audience to navigate your content
Customizing the covers and organizing them thematically can reinforce brand identity
Showcase evergreen content
Educate and engage your audience by using Highlights as a resource to feature information regarding your brand
Drum up the excitement for upcoming events, product launches, campaigns, or promotions for your audience
4. Collaborate and Cross-Promote
Do you want to know the ultimate marketing power move? Collaborations! Collaborating with other content creators, brands or businesses is a win-win marketing strategy. It involves partnering with desired pages to promote each other on their respective Instagram Stories. While you are building connections with different audiences, you are also signaling to the Instagram algorithm that your content is valuable and relevant. 
Collaboration has proven to be a credible and trusted source across the digital community. Partnering with reputable accounts adds an additional level of trust to your business or brand and builds a sense of authenticity and legitimacy. While strengthening your community, you are also bringing diverse perspectives and opinions to your content strategy. Collaboration allows for a new creative outlook and adds richness to your content, building relationships with other content creators and with your own audience.
Instagram Story collaborations are a cost-effective marketing strategy that offers an alternative to traditional digital campaigns. You can access diverse influencer audiences without a long-term partnership needed. 
5. Analyze and Adjust
After kicking off your journey to Instagram Story perfection, keep an eye on performance and adapt your strategy based on the insights. Pay attention to metrics like views, engagement, and exit rates to determine whether or not your Story strategy is flourishing. 
Draft a comparative analysis by comparing the performance of different Stories. This will give you a better understanding of what your audience enjoys consuming while gathering all of the juicy data. You can experiment with different content, formats, and posting schedules to fine-tune your content strategy and optimize engagement.
Instagram Stories have emerged as a powerful tool to boost engagement, connect with your audience and produce valuable content for your audience. By leveraging the dynamic features existing on the platform, you can promote authentic content that resonates with your followers.
Get creative, create meaningful connections, inspire action in the hearts of your followers, and foster relationships. As the Story unfolds, the potential for engagement growth is limitless, making Instagram Stories an indispensable asset that can be used to leave a lasting impression on an audience.
Blog CTAs
Stay Updated
Get access to the latest industry info and expert advice for your digital video strategy.
Sign Up